"Hellraisers" by DMC, Chuck D, PMD, MC Serch, Terminator X, DJ Eclipse & Big KO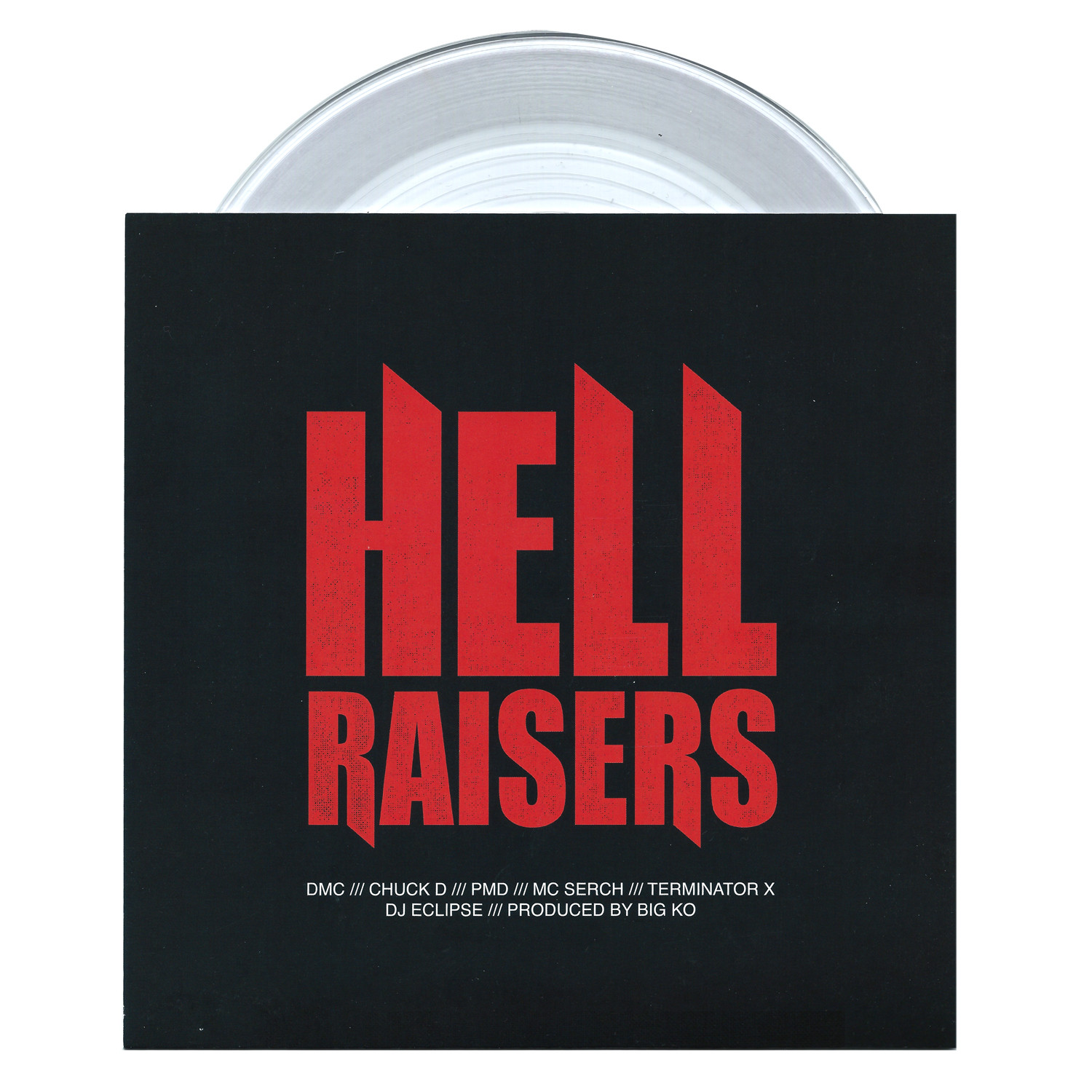 Legends never die people, It is great to see pioneers in hip-hop still showing passion for the culture they helped forge. DMC,Chuck D, MC Serch, Terminator X and DJ Eclipse need no introduction. Fatbeats connected these legends with the production of Big KO to create the song "Hellraisers" judging from the video I see elements of the awesome comic "hip-hop family tree", which covers the origin of many hip-hop legends in a comic format and a over all celebration of these giants love for hip-hop and desire to defend the culture for future generations. Some people (mostly pop tarts) will confuse as this being salty but that is the argument of idiots who cannot see what the culture is or do not care about the culture. I appreciate this song for what it is. A head nod to something these men built and love. Thank you fatbeats for this one…..Grab a copy there on iTunes. Also peep the description from the site below:
After finding gold and platinum success providing guitar heavy, adrenaline laced productions for the likes of 50 Cent, Busta Rhymes, Jim Jones and the late Proof of D12, BIG K.O. unites a legendary cast of hip hop Avengers on "Hellraisers", the first single on his Phantom Zone imprint.
This monumental single features three rock and roll hall of fame members and contributions from the most legendary hip hop groups of all time. DMC of RUN-DMC, PMD of EPMD, MC SERCH OF 3rd BASS, TERMINATOR X and CHUCK D Of PUBLIC ENEMY, and DJ ECLIPSE of NON PHIXION all provide newly recorded performances for this project, that will go down as one of the most important Hip Hop collaborations of all time.