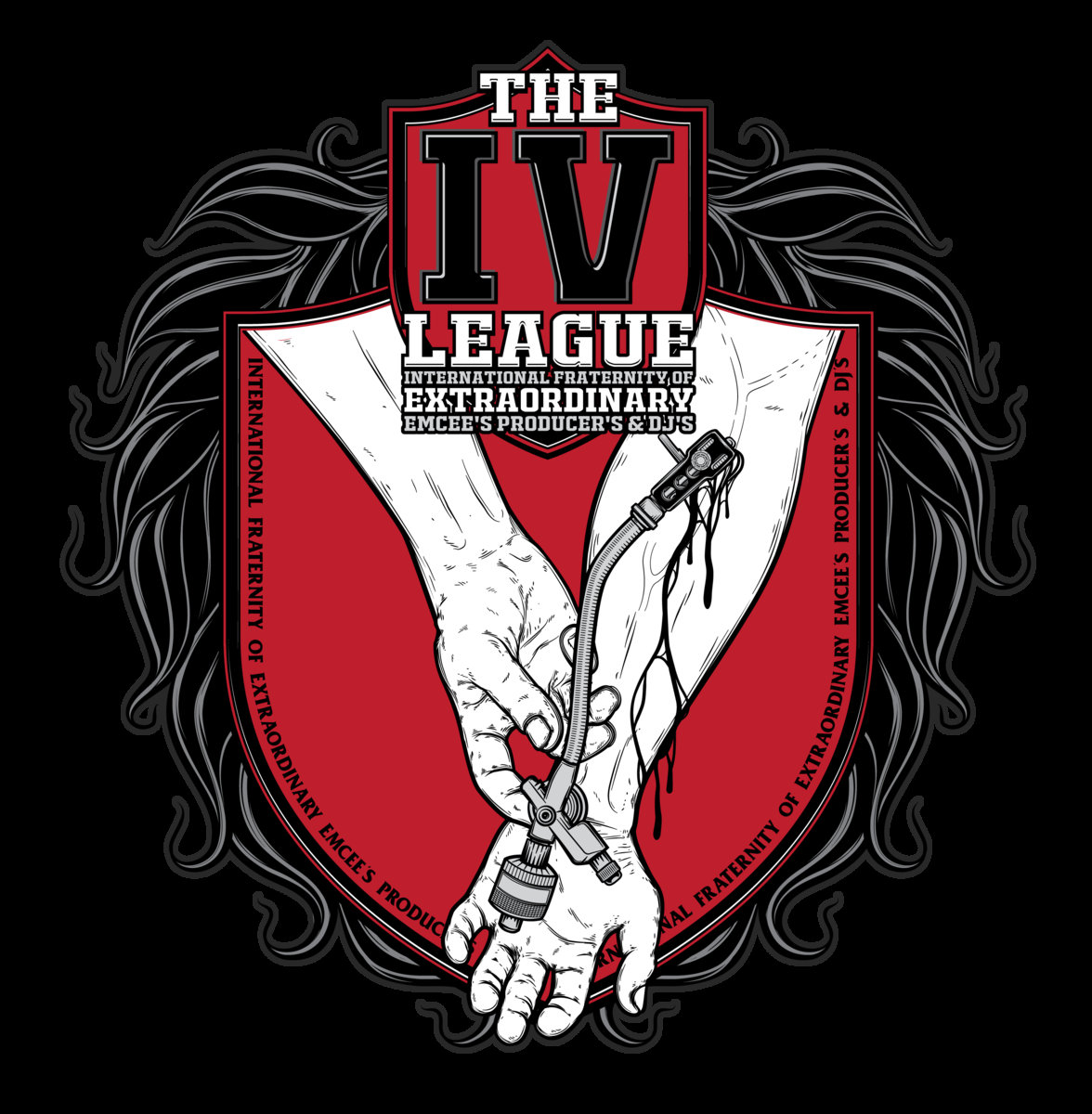 This album is food for heads. I have bumped this heat for a week, top flight lyricism and beats with no nonsense hooks. All I can say if you like raw hip-hop without fluff the IV league is for you. Also I am glad to see Ras kass making yet another appearance this year, I have been a Ras Kass fan since "soul on Ice" and "Miami life". Ras is joined by a who's who of elite emcees el da sensi, shabaam shadeeq, El Grant etc… Check out this description of the IV league from their press release and ENJOY!
If you're just now getting familiar with The IV League, welcome. Those of you who keep up with the scene most likely have that one dream-team of artists that you would love to see join forces. This is where the League comes in, specifically stamped and served as an "international fraternity of extraordinary emcees, producers and deejays."
Veteran emcees Ras Kass, Shabaam Sahdeeq and El Da Sensei have been in the mix for quite some time, and still continue to release full length projects year after year that consistently offer something refreshing and satisfying for their worldwide fanbase to sink their teeth into. Their skills have yet to age. So what happens when you get them in the studio with some of Hip-Hop's more burgeoning talent? Well, it's the perfect mesh as New York wordsmith El Gant offers his expected, unapologetically piercing lyrics, while Sam Solo, 4rAx and thekeenone step up to the plate and deliver quality bars akin to their seniors.
After a handful of released singles under The IV League's umbrella, coupled with a busy year for all of the artists involved, their full length debut has finally arrived. The versatile, 11 track offering covers quite a large brushstroke of soundscapes for those easily bored, as Snowgoons, Vanderslice, Jake Palumbo, Poetiq Beetz, P Original and more carefully select the proper canvas for each artist and theme. And the outcome is as blunt as it is raw.