The (Forgotten) Black Walt Disney: Jim Simon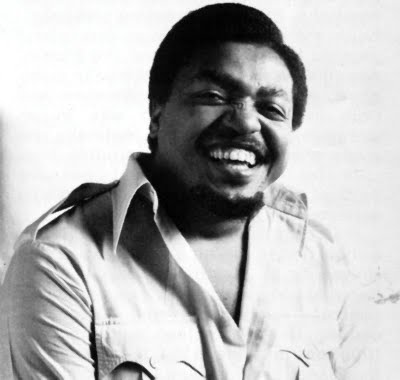 At a young age, Jim Simon's parents divorced and his mother moved the children from Darlington, South Carolina, where he worked on his uncle's cotton and tobacco farm, to New York City. While attending junior high, an art teacher noticed his natural talents and encouraged him to attend New York's High School of Art and Design. Simon followed the advice, even though it meant putting his keen interest in sports on the back burner, and ended up graduating with honors in screen animation and being awarded multiple scholarships, which together allowed him to attend the School of Visual Arts. Initially pursuing a career producing live-action TV, Simon eventually realized that animation was his true calling, and upon graduating, entered the strict hierarchical ranks of the professional animation industry.
Mainly thanks to his strong work ethic, Simon could be said to have flourished after he landed a job at Paramount Studios, working on a variety of projects that included the funky 1960's Spiderman series. Unfortunately, though, becoming a full-fledged animator in the studio system and rising to a point where you have any control meant graduating through a series of menial and thankless jobs. Even then, people were often denied advancement due to racism. For the driven Simon, things were not moving fast enough. "I was turning out so much work, they had to promote me…" Simon told Millimeter Magazine in 1975, "But it got to the point that I was just too excited about the things going on in my own head, which I could not release while working for someone else." His solution was to quit his steady job and go freelance, which in turn gave him the confidence to establish his own production house, Wantu Animation, in the early 1970s. He had to borrow the $250 he needed to register the company, but he had all the skills, experience and vision to make it work.
He also had a social conscience. Wantu, which means "beautiful" in Swahili, was not just a black-owned company, but an outspoken and progressive one. Simon was open about the animation industry's unwelcoming attitude toward people of color, and decried the lack of diversity in children's programming. He wanted Wantu to be different, a place where his employees would be encouraged to grow as artists and the work they produced would reflect the real America, even as it entertained. But he also realized that to accomplish anything, his new venture would need to be financially sound, and all indications are that this was certainly the case. According to a 1977 issue of Black Enterprise magazine, "Jim Simon simply does not believe in going into debt unless there's a sure way out."
continue reading at Huffington post