The Best Ghostface Killah Albums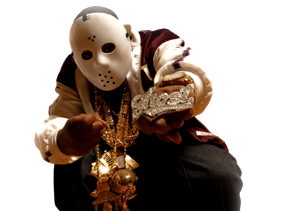 Ed Bowser over at soul in stereo stay dropping jewels on us. Peep his thoughts on the Tony Starks cataloge.
Prepare to feel old, rap fans – in just a few weeks, the Wu-Tang Clan's landmark debut album, Enter the Wu-Tang (36 Chambers) will celebrate its TWENTIETH anniversary.
Half of you reading this post were probably 6 or 7 years old when that dropped. Good lord.
Back then, most assumed Method Man's impeccable delivery would make him the group's breakout star. Or maybe ODB's manic personality would put him on top. Later, based on the strength of their debuts, I thought GZA or Raekwon would be Wu's flagbearer.
We were wrong. Two decades later, that title goes to the Ghostface Killah.
Ghostface, Tony Starks, GFK, Pretty Toney, The Wallaby Champ, Ghostdini, Starky Love – call him whatever you like, just be sure to call him a hip hop icon. He's one of the most consistent artists in the history of rap, knocking out diverse, quality albums with ease.
But which are the best? Let's look back at Ghost's 10 solo releases, excluding his joint efforts like Wu-Block and Wu-Massacre.
Ghostface is the greatest product of the Wu-Tang Clan. And here's the proof. Read more