The art of Dawolu Jabari Anderson- gullah sci-fi mysteries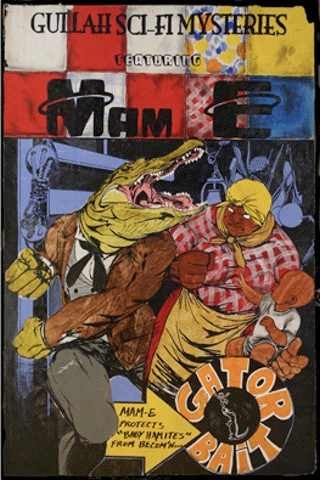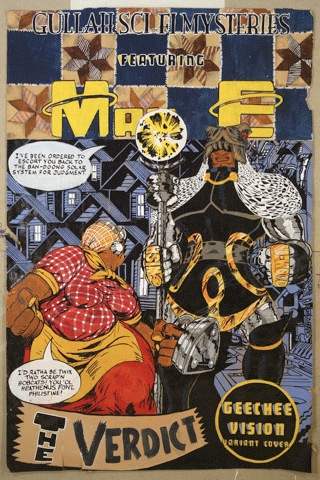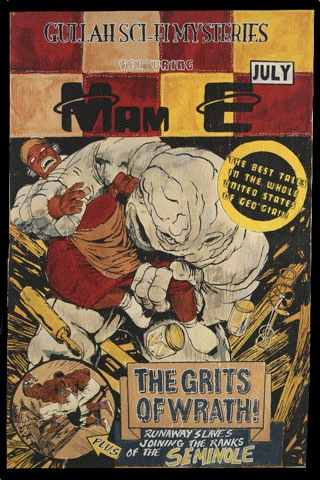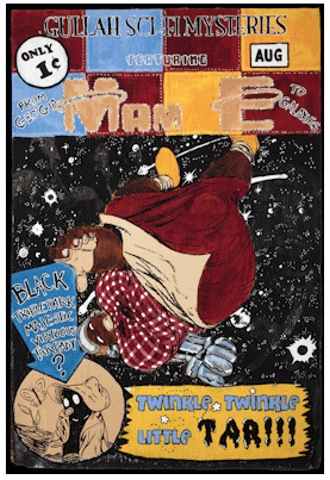 Born 1973 in Houston, Texas, USA
Dawolu Jabari Anderson attended Texas Southern University and The University of Houston and has exhibited his work at the Project Row Houses, the Contemporary Arts Museum Houston, Blaffer Gallery, the University Museum at Texas Southern and presented his first solo exhibition at the Art League Houston in 2005. He has participated in the 2006 Whitney Biennial: Day for Night, and was also a resident at the prestigious Skowhegan School of Painting and Sculpture. Jabari participated in a traveling exhibition in Palazzo Delle Papesse Centro Arte Contemporanea in Siena, Italy, was a finalist for the 2007 Arthouse Texas Prize, and twice had his "Bailout" political cartoon featured in Fine Arts Leisure for the New York Times.
In Dawolu Jabari Anderson own words on his art:
Really, I do think this is an idea worth exploring further, whether in comic book format, or even on screen, tackled straight-on, or as satire. While I'm sure they'll draw controversy, think of it as a way of turning these various "types" that continue to haunt us, completely on their heads.
Dawolu Jabari Andersons Sites