Sneadr & Rawberry – Strange Fruit EP (2014)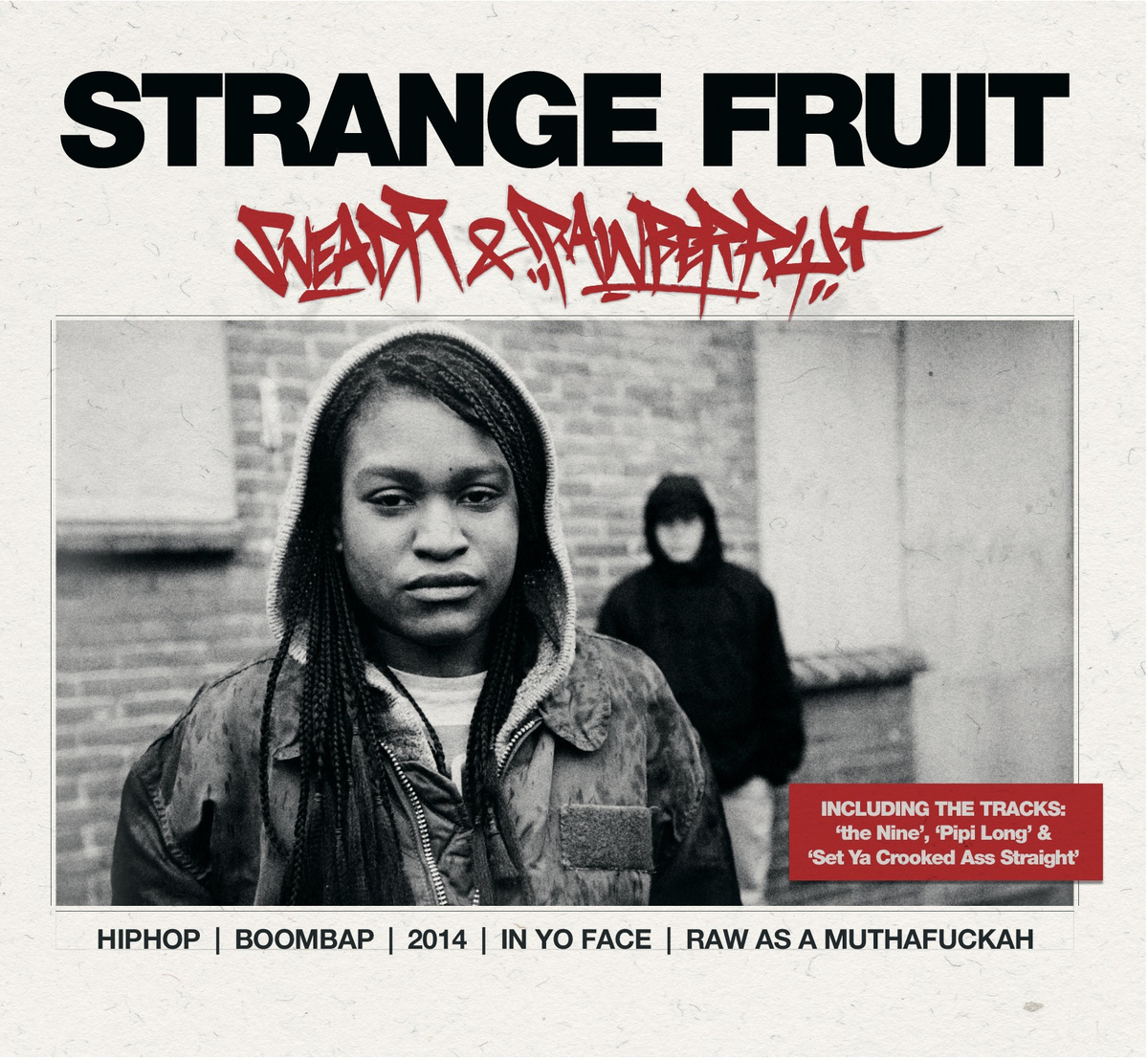 Sneadr & Rawberry came across each other for the first time around 2012. They made their first track called "strange fruit" for the "We don't believe the hype" Collabo project from sneadr. In November 2013 Sneadr & rawberry made a new track after a few years without seeing or speaking to each other. After they made 1 track they decided very quickly that the combination of the raw lyrics from rawberry and the boombap beats from sneadr were a excellent combination. After that they decided to make a EP called after the first track they ever made together called "strange fruit".
The 7 track long "Strange Fruit" EP was finished after 3 – 4 months hard working and a lot of studio time. Ellmatic from Het Verzet joined one track called "The Nine" that will be released with a videoclip made by Jere-Me on 31st May. Dj Vieze Vingerz from Het Verzet delivered scratches for "The Strange Fruit" intro and the "Pippi Long" Track. And Waxflowers took care of the mastering.