Sage Francis-The place she feared most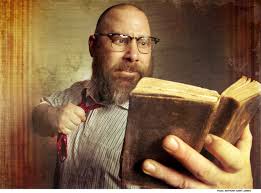 This was not my favorite song off of Sage Francis 2014 release but the visuals he put to this jawn added new life to the concept of the song for me. As usual Sage delivers his spoken word like lyricism with the fire of a preacher at a revival. He makes you feel the concept by pulling you in with his flow. His 2014 effort "Cooper Gone" and "we brought knives"
was one of my favorite check it out and check out the visuals for "The place she feared most" below.