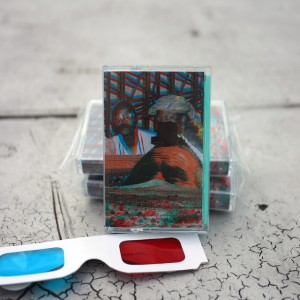 Forward by Dennis Lynch
When rxn first started making music, he told me he'd be making waves in two years time. There was humor in his voice when he told me that, but I knew that beneath it he was dead serious. And a little over two years later, here we are with footnotes.
Spurred by a new environment (Brooklyn) and the insanely creative collective of folks that revolve around Paxico Records and our wonderful affiliates, rxn pushed out all of footnotes in the first month he was here.
Because this tape is essentially an aural snapshot of summer in New York, we felt we had to capture the smells and tastes of footnotes as well as rxn's music with our tape release, so we had our own Paxico field chemists capture a specially blended pocket of air and seal it in each cassette case.
It contains:
– molecules of Newport 100 loosey ash (smoked throughout the making of footnotes)
– scents wafted from Coors 'Banquet Beer' 24oz cans
– Vinyl dust/scum from the very record stores rxn dug at for footnotes
– assorted shavings of real Paxico beards
– hot exhaust from a Macbook