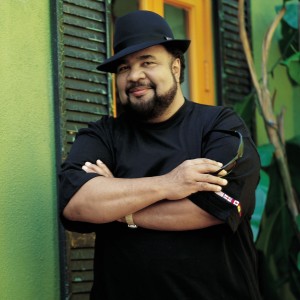 American jazz musician George Duke, a pioneering keyboardist who collaborated with Frank Zappa during the 1970s, has died at the age of 67. Former Supremes singer Scherrie Payne confirmed Duke died at St John's hospital in Los Angeles on Wednesday. His latest album, DreamWeaver, was released in July, as a tribute to his wife Corine, who died from cancer a year ago.
He is survived by his sons, Rasheed and John.
"I just received the devastating and sad news that the great musician, George Duke, passed away this evening," said Payne.
"It was just one year earlier, 18 July, that his beloved wife and my friend, Corine, went to be with the Lord."
An accomplished musician across multiple genres, including jazz, funk and R&B, Duke released more than 30 solo albums, as well as producing and composing tracks for several musicians including Miles Davis, Gladys Knight and Anita Baker. read more of this article here