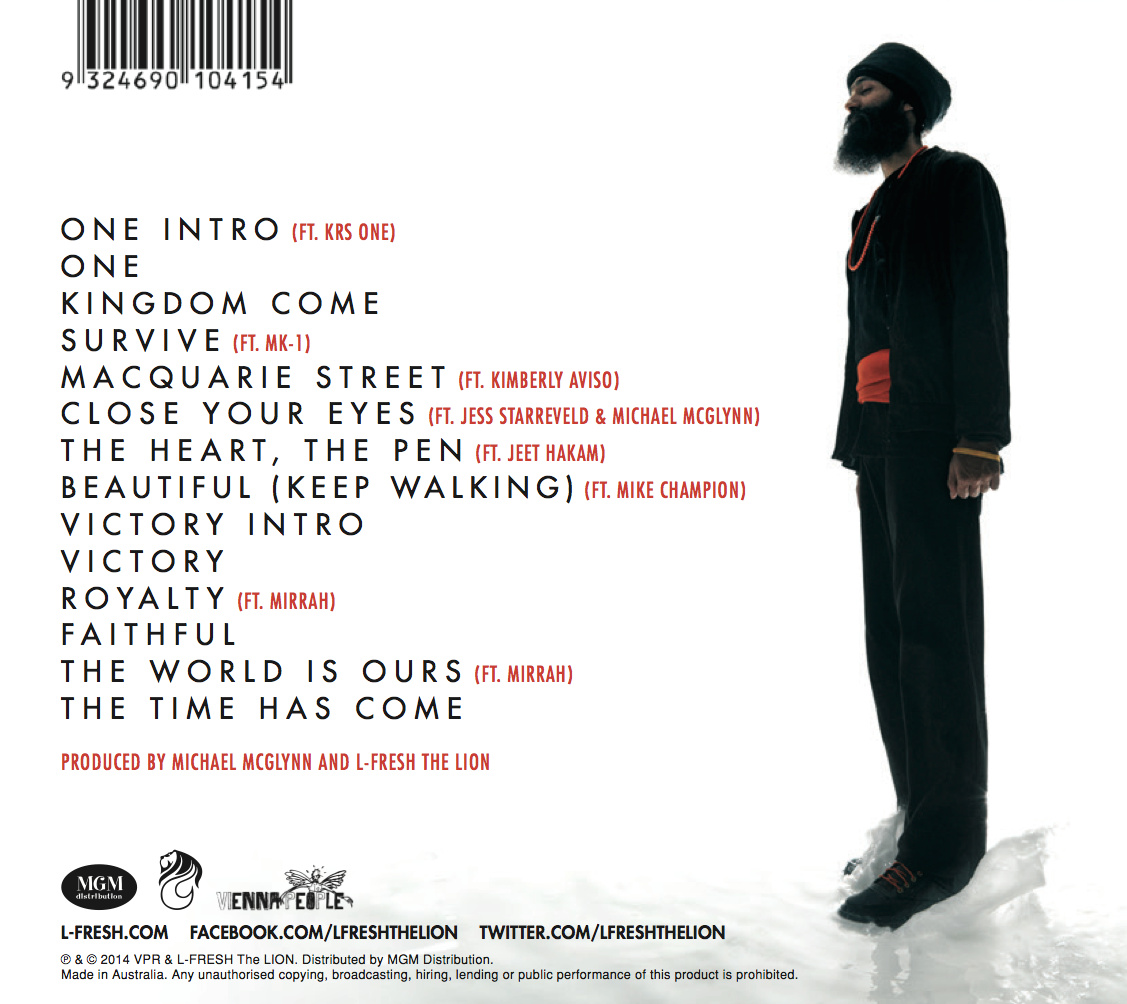 "One" is the debut album of Australian based Hip Hop artist L-FRESH The LION.
Produced by Michael McGlynn (Vienna People Recordings) and L-FRESH The LION, it is an energetic, soulful, expressive and inspiring release with banging beats and thoughtful words.
His impressive list of achievements caught the attention of Hip Hop legend KRS One, who, in a very rare guest appearance, introduces the album on the first song in praise of L-FRESH The LION: "We need more MCs like you".
It also features guest vocals by Sydney Hip Hop veterans MIRRAH and MK-1, soul and R&B sensation Mike Champion, Kimberly Aviso, Jess Starreveld, and Punjabi singer Jeet Hakam.
The album's lead single, also titled One, received solid rotation on triple j and was one of the most added songs to radio nationally. Second single, Faithful is set to appear on tv in the US on MTV World. It also received play on triple j and on community radio nationally. And third single, Survive, was recently added to rotation on triple j. All of the singles have been played internationally in the US, Saudi Arabia and Malaysia.
Also this brother is deep check out his video and couple of his interviews covering sexism, racism and the very future of the Australian hip-hop scene. ENJOY!