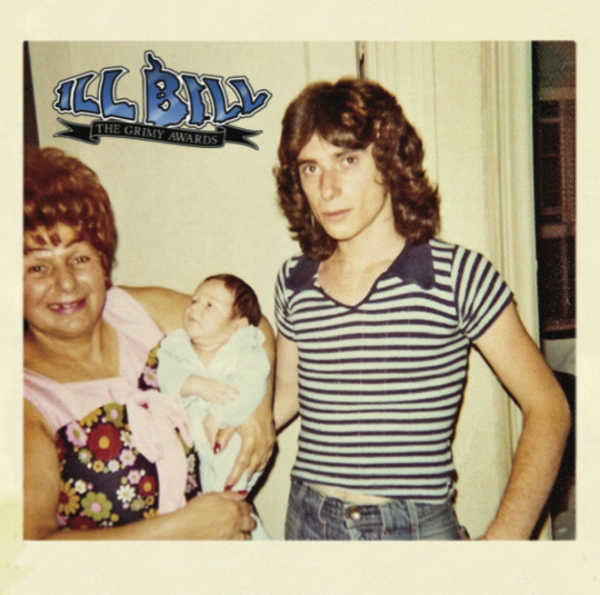 I have been a fan of Ill Bills work since his days with "NONPHIXION" and when friends ask me about his style I always say think about what would happen if the aggressive sound of thrash metal could be expressed lyrically. This of course brings up even more question because the person posing the question doesn't even know what thrash metal is but I digress….. Fast forward and that description couldn't be more fitting. Ill Bill perfectly captures my description of his sound on this tribute to the late Thrash metal singer Paul Baloff(he was lead singer of Exodus,Pirannha, hirax and heathen). The lyrics are rapid fire bravado with a hard edge set to video that is brutally beautiful. The video is an actual animation created by Moreframes and it fits the mood the tribute totally down to the clip of Bill calling in to a show with Baloff on it. This whole thing succedes at melting faces like only Ill Bill can with his rap meets metal style. ENJOY!
Here is Ill Bills Bio from one of the many wiki links on the interwebs for those unfamiliar with his work.
"Ill Bill is a American rapper and record producer from Brooklyn, New York. Having gained notoriety in the underground hip hop group Non Phixion, Ill Bill is known for his politically-themed lyrics and as the producer, founder, and CEO of Uncle Howie Records. He is currently a member of the supergroup La Coka Nostra. Ill Bill has a brother, Necro, who is also a rapper and producer.
Ill Bill first began his music career with the rock metal band, Injustice, along his brother Necro. After producing two EPs with the band, Ill Bill and Necro disbanded in pursuit of separate solo hip hop careers.
Ill Bill was the main voice behind the now disbanded Non Phixion, and is currently involved with La Coka Nostra, along with Everlast, Slaine, Danny Boy and DJ Lethal of House of Pain & Limp Bizkit fame.