Hip Hop Icon, Darryl "DMC" McDaniels of Legendary Group RUN DMC Launches comics Project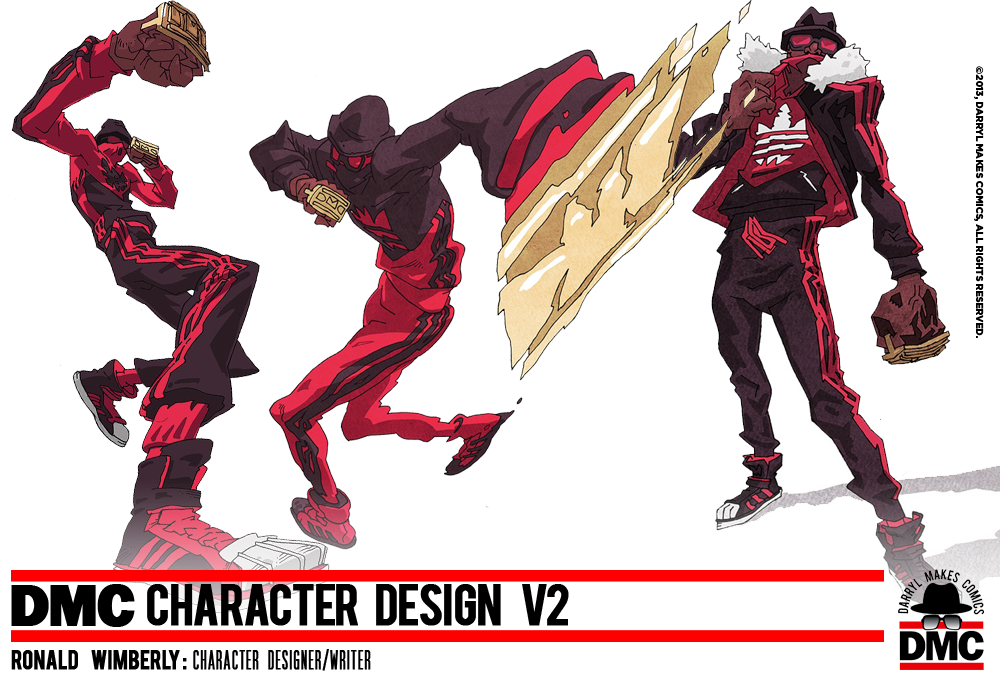 Hip Hop Icon, Darryl "DMC" McDaniels of Legendary Group RUN DMC Launches Project That Will Change Pop Culture Forever!
Darryl "DMC" McDaniels, a founding member of iconic rap group, RUN DMC is embarking on his next project that is aiming to change the face of pop culture forever! Combining two of his first loves, hip hop culture and comic books DMC is ready to throw his hat into the ring as an independent publisher with an original comic set to be released Fall 2013.
Already a hero to his millions of fans around the world, DMC's accomplishments read like a laundry list of musical and cultural accolades: Grammy nominated musician, multiplatinum recording artist, Rock-N-Roll Hall of Fame inductee and rap/rock pioneer who's influenced music since the first time he's ever touched a mic. Adding to his long lists of firsts, DMC is teaming up with some prominent fixtures in the comic book and music world to craft the first 100% authentic, unapologetic, indie, hip hop comic book. This latest endeavor is helmed by Art Director Edgardo Miranda-Rodriguez and Music Executive Riggs Morales.
The first book published will be the 64 page graphic novel, DMC, under the imprint, Darryl Makes Comics. Darryl "DMC" McDaniels is the Publisher, Edgardo Miranda-Rodriguez is the Editor in Chief and Riggs Morales is the Senior Editor. The graphic novel will feature some of the comic book industry's finest talent. Pencils and character design are handled by International star artist, Damion Scott (Batman, Batgirl, Robin, Solo and Spider-Man) while inking will be provided by Dexter Vines (Superman, Batman, Civil War, Wolverine). The writer on this book is Ronald Wimberly, writer of the critically acclaimed "Prince of Cats" on Vertigo/DC. There will also be a limited collector's edition oversized graphic novel (11″ x 17″) featuring cover art by legendary Marvel artist, Sal Buscema (Avengers, Spider-Man, Incredible Hulk) and style master graffiti legend Carlos Mare (Style Wars).
Set in hip-hop's revolutionary era of the 80's, the first comic features DMC as a superhero fighting for justice in an alternate universe. Wild Style-inspired graffiti covers every surface of this world as the true grit of pre-Giuliani New York is captured within the pages of the graphic novel. Read More