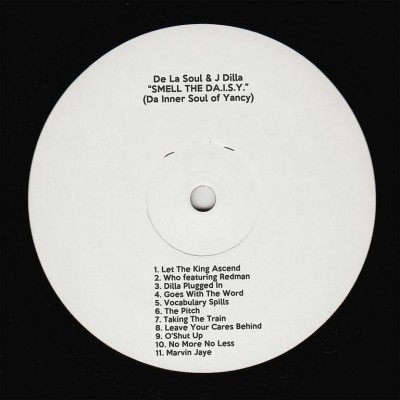 De La Soul- "Smell the D.A.S.I.Y "
Ahhhh yes the De la Soul, J dilla tribute is here, get the download below and don't forget to give a donation to the Dilla foundation. ENJOY!
De La Soul: Smell the DA.I.S.Y.
1. Let The King Ascend [Audio]
2. Who, featuring Redman [Audio]
3. Dilla Plugged In [Audio]
4. Goes The Word [Audio]
5. Vocabulary Spills [Audio]
6. The Pitch [Audio]
7. Taking The Train [Audio]
8. Leave Your Cares Behind [Audio]
9. O'Shut Up [Audio]
10. No More No Less [Audio]
11. Marvin Jaye [Audio]
12. Smell The DA.I.S.Y. Letter [Audio]
13. J Dilla Documentary "Still Shinning" [Video]
14. J Dilla Wallpaper [Art]
DOWNLOAD HERE!